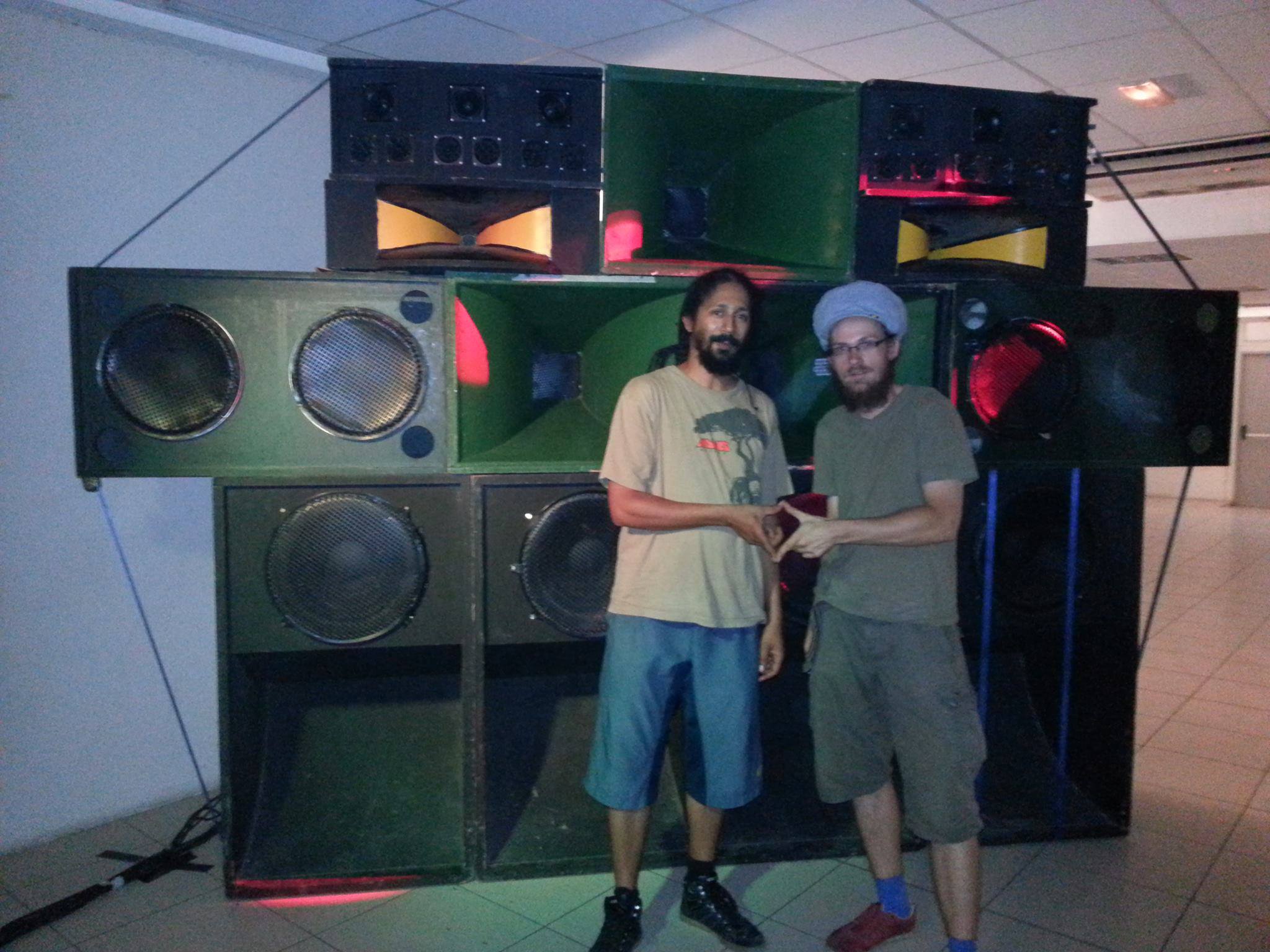 Lion Youth started in 1998, founded by Ras Drix as a simple selector and lover of Rasta Reggae Music. He organized sessions between friends but also for the public to share and spread this culture and RASTAFARI LIVITY. After meeting Jah-T, the duo was formed to have enough strength to BUILD THEIR OWN SOUND SYSTEM!! & SPREAD JAH LOVE.
Many Sound TEACHERS such as Channel One with African Simba, Jah Shaka, Aba Shanti I... clearly showed them the way to take as RASTA. In 2001, their first outdoor SESSION with the complete sound system, then various evenings and events with, for example, Solid Foundation, OBF, Good Vibes, Zion Gate (Fr), I Natural, MiniMan, Daniel RAY, Unity Sound, Rootikal Wariah, Cultural Warriors, Channel One, Kibir la Amlak, Jonah Dan, Kenny Knots...
Since 2006 they have been residents at the legendary CORNER25 and active throughout Europe to spread Jah Musik! In 2009 they met Jo Red - the mighty preamp builder - who became the SOUND OPERATOR of the sound system. Behind his preamp designed and built by himself he makes the dance vibrate thanks to the crucial selections of Jah-T the SELECTOR. Everyone is welcome to share good vibes on a reggae roots & dub selection.