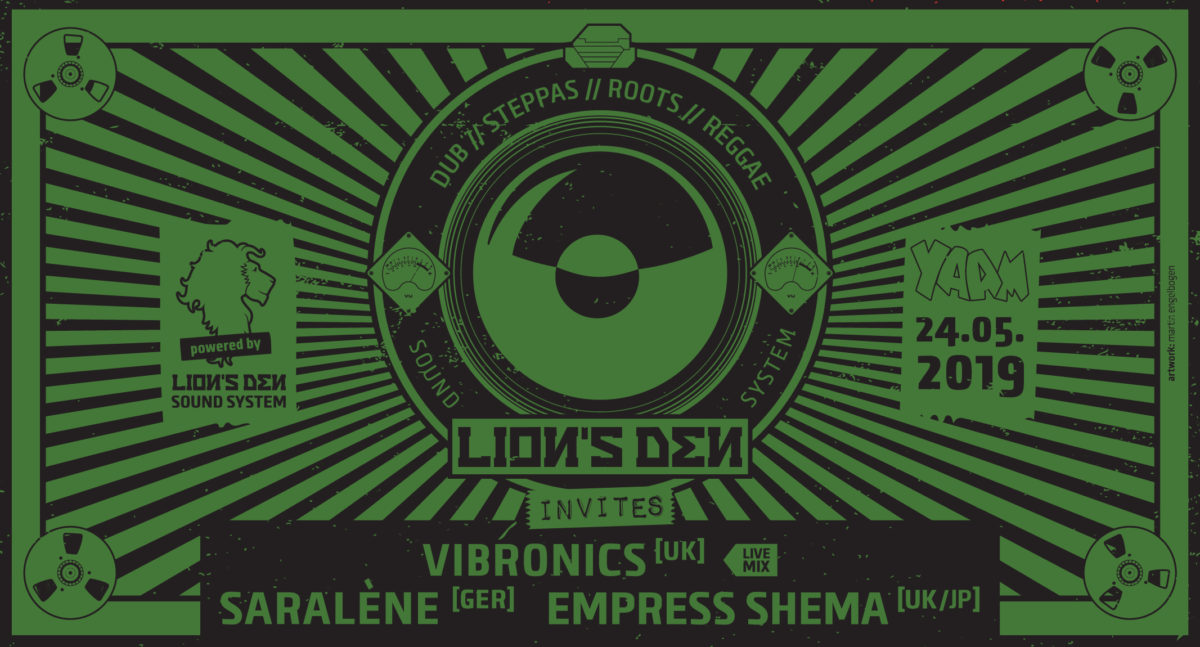 Lion's Den Sound System invites… Vibronics, Saralène & Empress Shema
DUB // STEPPAS // ROOTS // REGGAE
this one is gonna be pure dub extravaganza - the veteran Vibronics with nuff of his own productions in a live mix fashion, Saralène with her sweet voice via the microphone and whole heap a dubplates from Empress Shema, not to forget an uplifting Lion's Den selection - all amplified by a proper stack of speakerboxes…
get ready for the ride!!!
Refugees welcome!!!
for more info visit:
http://lionsdensound.de/
artwork by Darkwing Dub
=====
no sexism, no homophobia, no racism, no discrimination, no borders!!!
strictly respect...
good over evil... only love can conquer...
Info
24/05/2019 23:01h
Lion's Den Sound System
Artist/s:
Vibronics, Saralène, Empress Shema, Lion's Den Sound System
Yaam YAAM, An der Schillingbrücke, Berlin, Deutschland