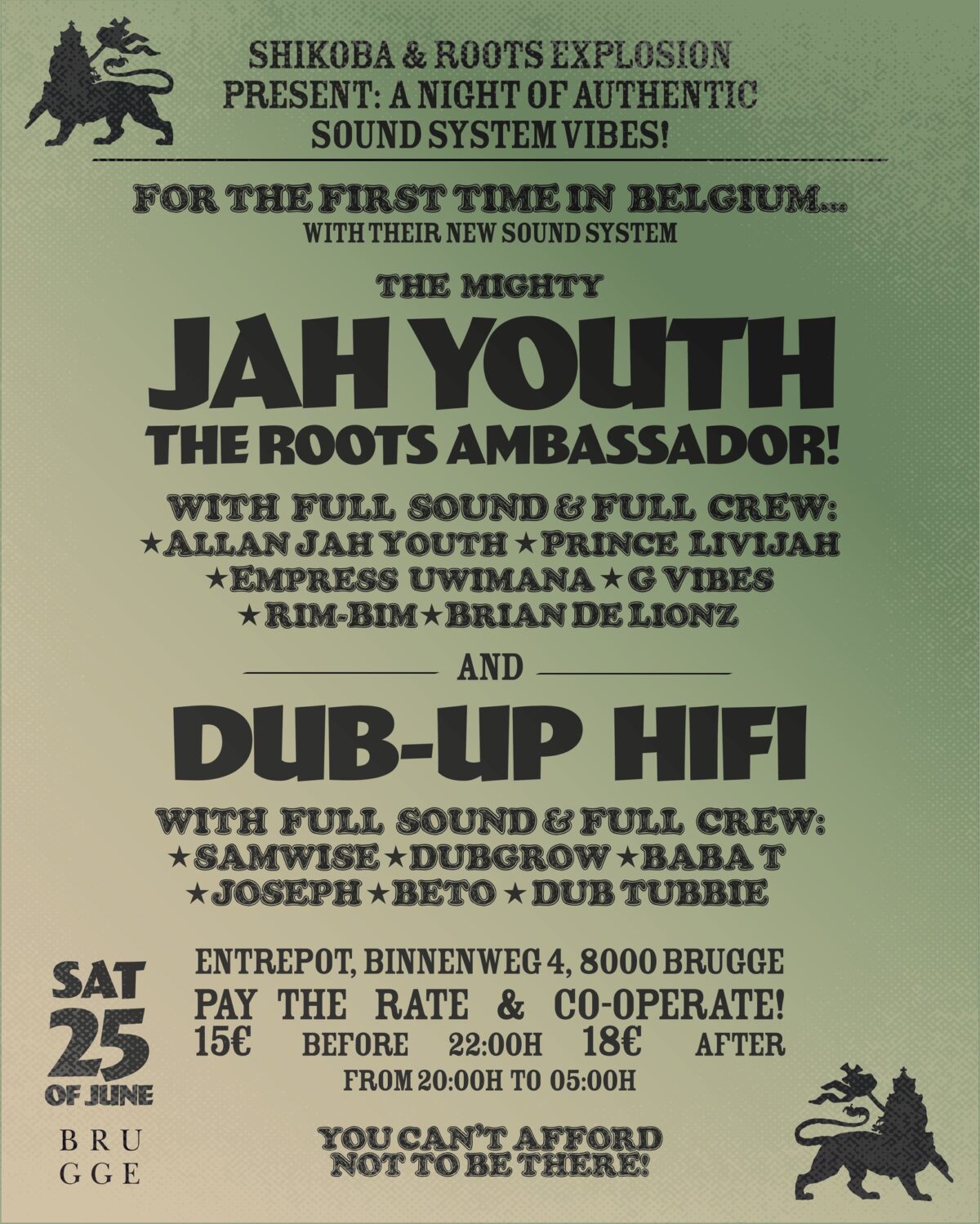 Shikoba & Roots Explosion present:
JAH YOUTH ROOTS AMBASSADOR (UK):
For the very first time in Belgium with their brand new full soundsystem, in session for five hours straight with Allan Jah Youth at the controls and with no less than five MC's/singers on microphone duty: Prince Livijah, Empress Uwimana, G Vibes, Rim-Bim and Brian De Lionz!
DUB-UP HIFI (BE):
Dub-Up Hifi was established late 2016 to bring reggae music in a soundsystem style. Operator Dubgrow has been selecting as well as organising the Dub-Up & Tacticz sessions for many years. Selecta Samwise selects as Jah Frequency and has been hosting his Frequency Radioshow for 8 years now. On the microphone you can find Baba T.
20:00-00:00 - Dub-Up HiFi
00:00-05:00 - Jah Youth Roots Ambassador
Support: €15 before 22:00 - €18 after 22:00. Doorsale only! Come early, leave late!
Info
25/06/2022 08:00h
Dub-Up HiFi
Entrepot Binnenweg 4, 8000 Bruges, Belgium