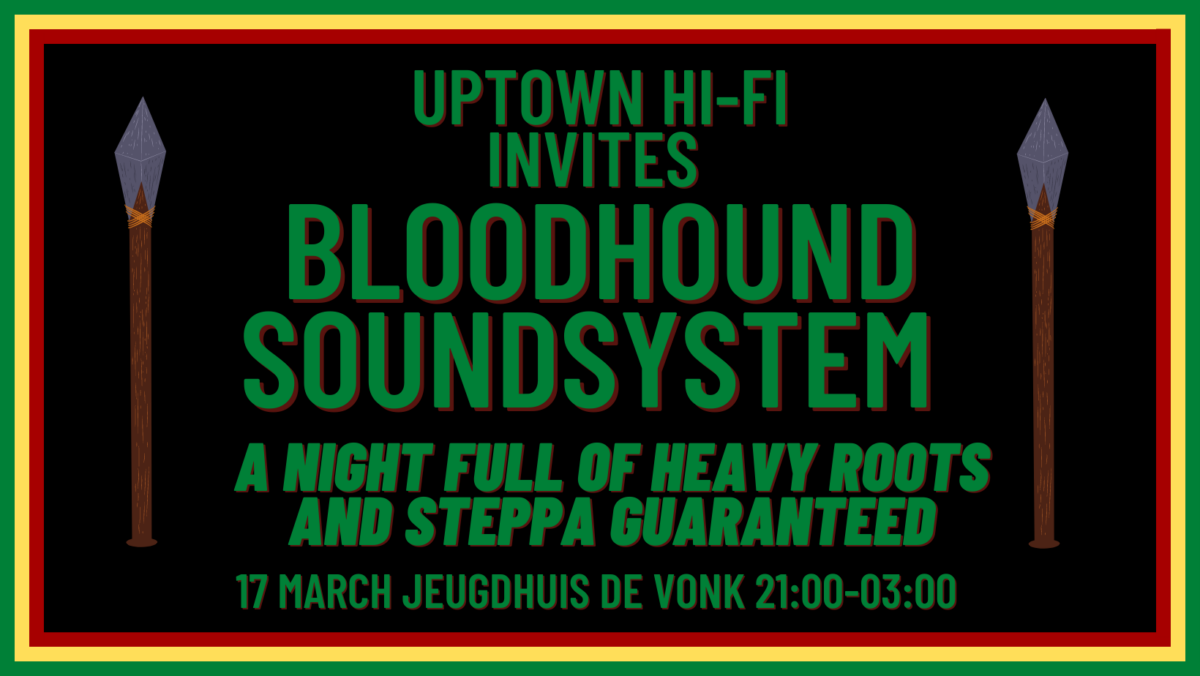 DUB UPTOWN #4: Invites Bloodhound Soundsystem
We welcome you to our fourth edition of Dub Uptown, Inna warrior style!
Dub Uptown is a recurring event where we, Uptown Hi-Fi, invite other soundsystems to spread the conscious message of reggae music.
This session we invited...
Bloodhound soundsystem: more info soon on facebook..
2 Soundsystems in the arena.
Location: Jeugdhuis De Vonk (Diestseweg 135, 2440 Geel)
Date: 17 march
Time: 21:00-03:00
Damage: Only €4!
So come gather around & feel the joyful sound that carries a conscious message within!
Info
17/03/2023 21:00h
Uptown Hi-Fi
Jeugdhuis De Vonk Diestseweg 135, 2440 Geel, Belgium