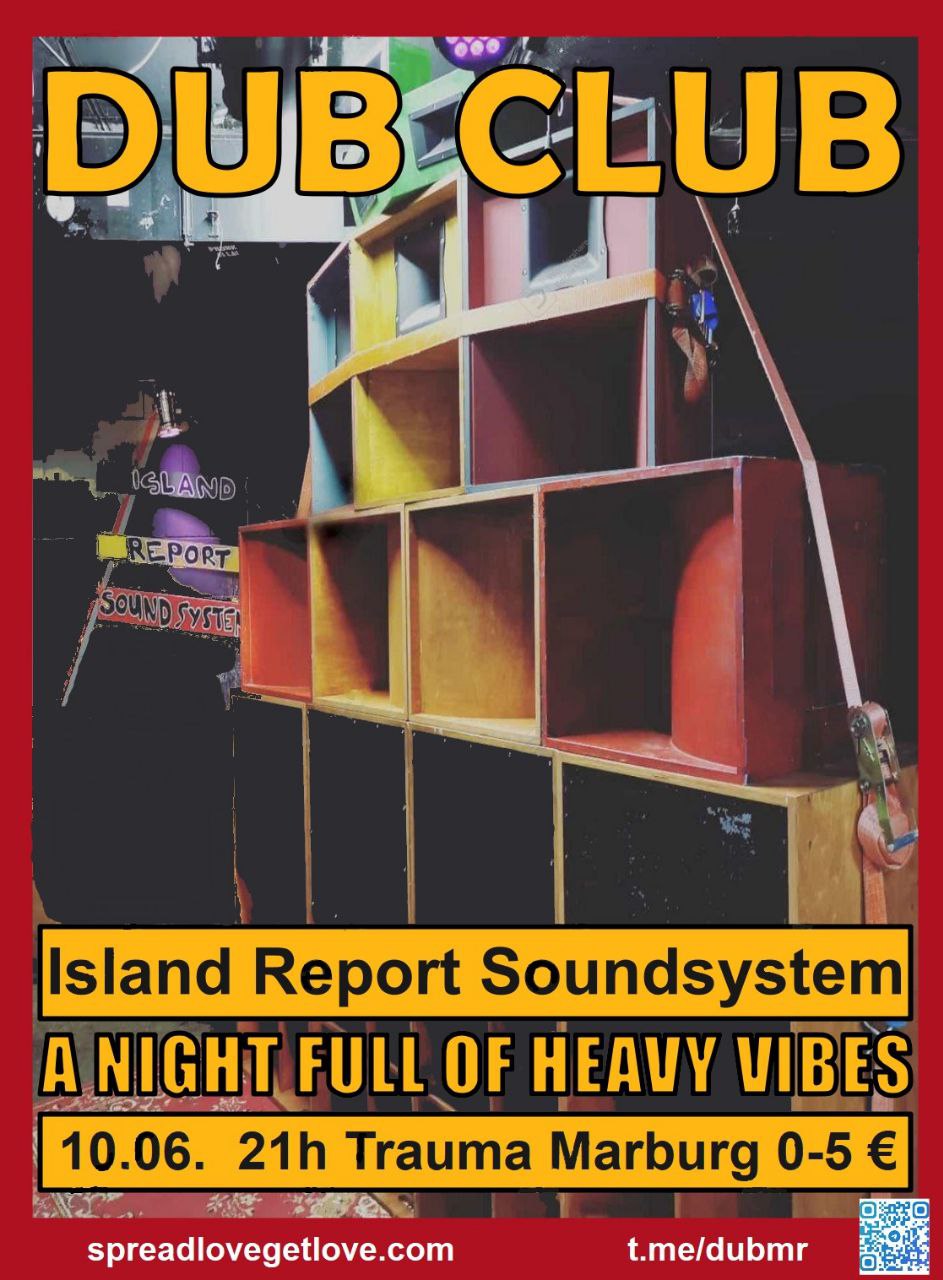 Greetings to one and all!
Island Report Soundsystem invites you & you & you to join the DUB CLUB!
DUB CLUB bedeutet:
Tiefe Bässe, knallende Mitten und scharfe Höhen. Roots Reggae & Dub Musik mit positiver message, über die beim Tanzen meditiert wird. Ein selbstgebautes Soundsystem, das für den nötigen Druck sorgt und die Musik nicht nur hörbar, sondern auch spürbar macht. Live musicians & MC's, sowie eigene Produktionen der Island Report Family. A vibe ting, not a hype ting, seen!
Start: 21 Uhr
Eintritt: 0-5€ auf Spendenbasis
Kein Platz für Rassismus, Antisemitismus, Sexismus, LSBTIQ-Feindlichkeit, Querdenkerei oder andere Formen von Diskriminierung!
One Love! ♥