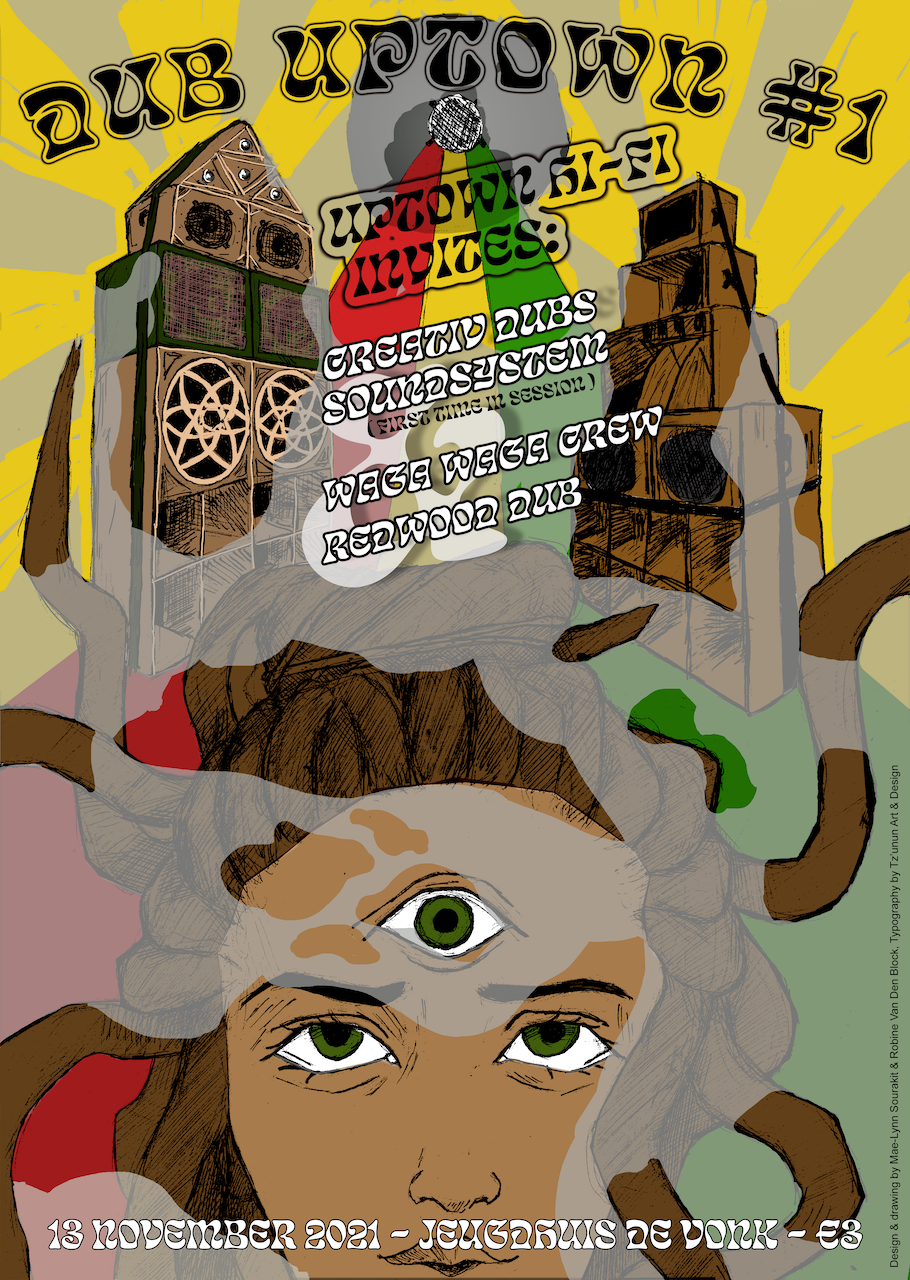 DUB UPTOWN #1 Invites Creativ Dubs
The first edition of Dub Uptown!
Dub Uptown will be a recurring event where we, Uptown Hi-Fi, invite other soundsystems to spread the conscious message of reggae music.
For our first edition we have invited:
Creativ Dubs: This group is a combination of producers, vinyl collectors, players of instruments & selectors. Having played on countless other soundsystems, spreading Jah message & even hosting their own sessions, it was just a matter of time that they would start building their own soundsystem. This session will be a true revelation of the Creativ Dubs Soundsystem!
Waga Waga Crew: Waga Waga Soundsystem has already established itself in the dub community although their first session took place this summer! Being the host of Wadada festival & many other big sessions, it's a pleasure for us to have them play on our system. They will deliver a top-notch warmup selection for one and all!
Redwood Dub: Redwood Dub is a Dubmaker/DJ/Producer coming all the way from Malmedy! Having released several LP's, EP's & singles and playing lots of festivals over the years, he's among the hardest working dub producers in Beljam! He describes himself as a Digital Native who loves Steppers, Bass music & Dub Culture! Its an honor to have him play!
Info:
Location: Jeugdhuis De Vonk (Diestseweg 135, 2440 Geel)
Date: November 13th
Time: 21:00-03:00
Damage: Only €3!
So come gather around & feel the joyful sound that carries a conscious message within!
Info
13/11/2021 21:00h
Uptown Hi-Fi
Artist/s:
Creativ Dubs, Waga Waga, Redwood Dub
JH De Vonk Diestseweg 135, Geel, Belgium