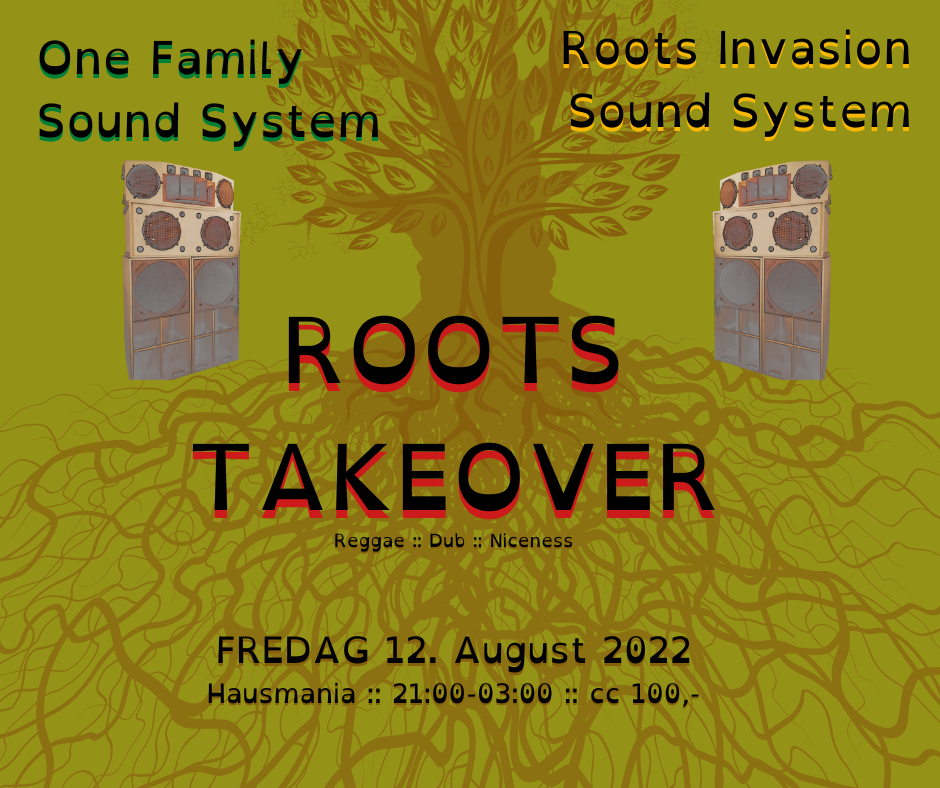 One Family Sound System inviteres Roots Invasion Sound System to a legendary meet-up!
FRIDAY 12th AUGUST at Hausmania, we'll be nicing up the place in fine style & fashion. There'll be roots, culture, dub & dub again, powered by One Family Sound System. We are looking fawad, and are packing bags full of fyah tunes! Expect serious fire and heavy bass pressure from start to end!
So put on you skankin' shoes and come shake out your blues!
21:00-03:00
CC 100,-