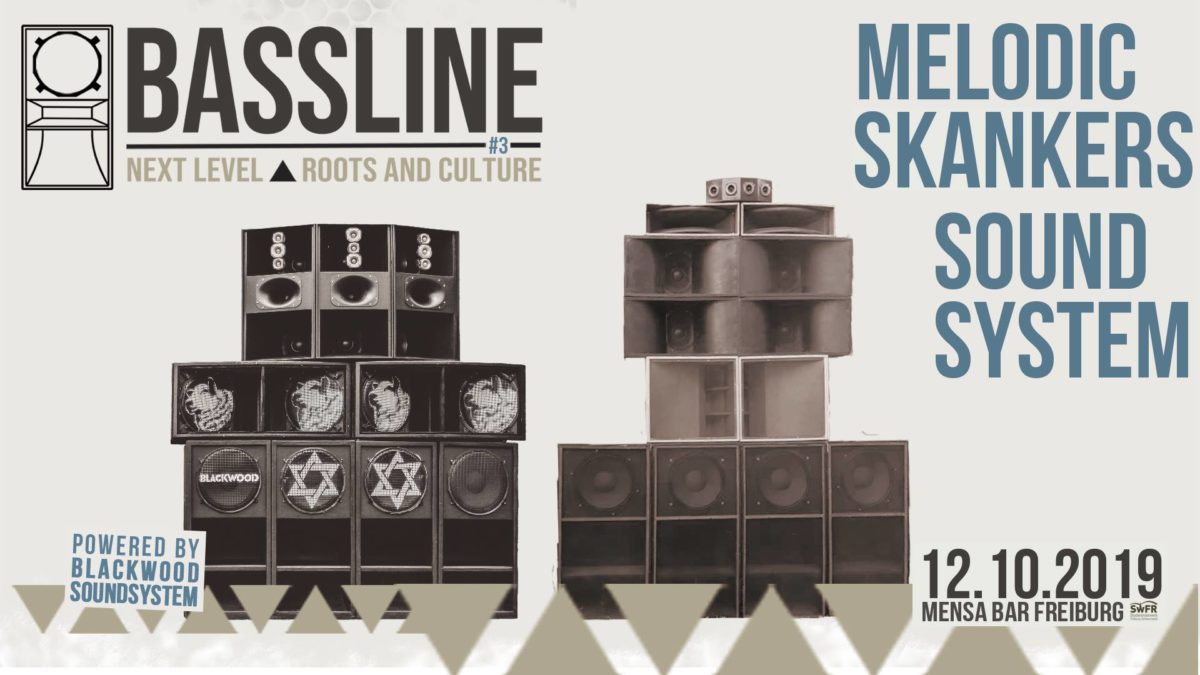 Bassline #3 Blackwood meets Melodic Skankers
Date & Time:
12/10/2019, 23:00h
Type of session:
Session
Powered by:
Artist/s:
Blackwood Soundsystem, Melodic Skankers Sound System
Description:

Bassline edition #3 in session with
BLACKWOOD SOUND SYSTEM (D)
MELODIC SKANKERS SOUNDSYSTEM (F)
Two heavyweight sound systems presenting
roots-dub-steppers
till the morning at a wonderful venue in the heart of Freiburg
To this session we invite MELODIC SKANKERS from France.
A very new formation in the category heavyweight and long time friends of the Blackwood Soundsystem.
Mat and Bart are two soundmen with a wonderful combination of selection and sound system experience. Their new system is powerful and clean. You can surely looking forward to a night full of surprises and vibes long side the host
BLACKWOOD SOUNDSYSTEM
This night we are looting plenty unheard productions of the secret laboratory.
We are always happy to present a dub session inna conference.
Giving thanks Melodic Skankers!
Tune all in and help we with your support
to defend and provide real sound system culture.
Please share this event to the massive and friends
Doors / Paf
8 till midnight
10 after midnight
Location:
MensaBar Freiburg, Rempartstraße 18, 79098, Freiburg im Breisgau, Deutschland