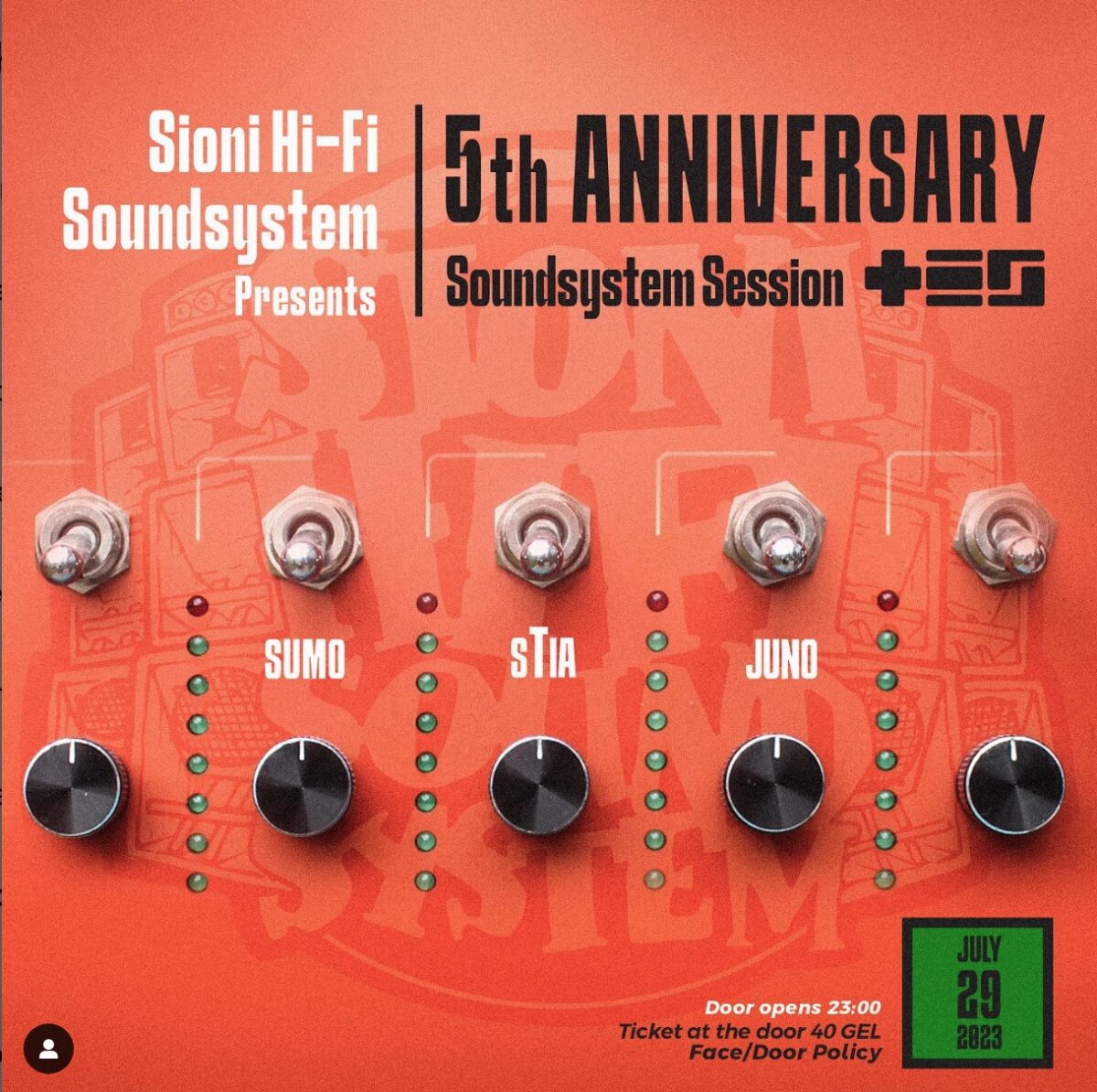 5TH ANNIVERSARY OF SIONI HI-FI SOUNDSYSTEM at Tes club
29_July_Saturday
TES ± LUST: SUMO | STIA | JUNO
5 years of Sioni Hi-Fi Soundsystem!
Sioni Hi-Fi is the first hand-built Soundsystem in Georgia, which eliminates the borders between Jamaica, the UK, and Georgia.
If you ever been to Soundsystem sessions you know what to expect! Fat dubplates and eyeball rattling experience guaranteed.
For the 5 year anniversary Sioni Hi-Fi is representing Juno, Sumo and Stia at TES.
Sioni Hi-Fi Soundsystem 5 წლისაა!
Sioni Hi-Fi პირველი ქართული ხელით აწყობილი ხმის სისტემაა, რომელიც ხელს უწყობს ბრიტანეთს, იამაიკასა და საქართველოს შორის მუსიკალური საზღვრების მოშლას და ამ კულტურის გავრცელებას. Soundsystem-ის 5 წლის აღსანიშნავად Sioni Hi-Fi-ს სესიაზე წარდგებიან Juno, Sumo, Stia.
Doors open - 23:00 ±
Entrance fee: 40 GEL
Door policy
No photo/No video = Black list
ID/Passport - Mandatory
18+