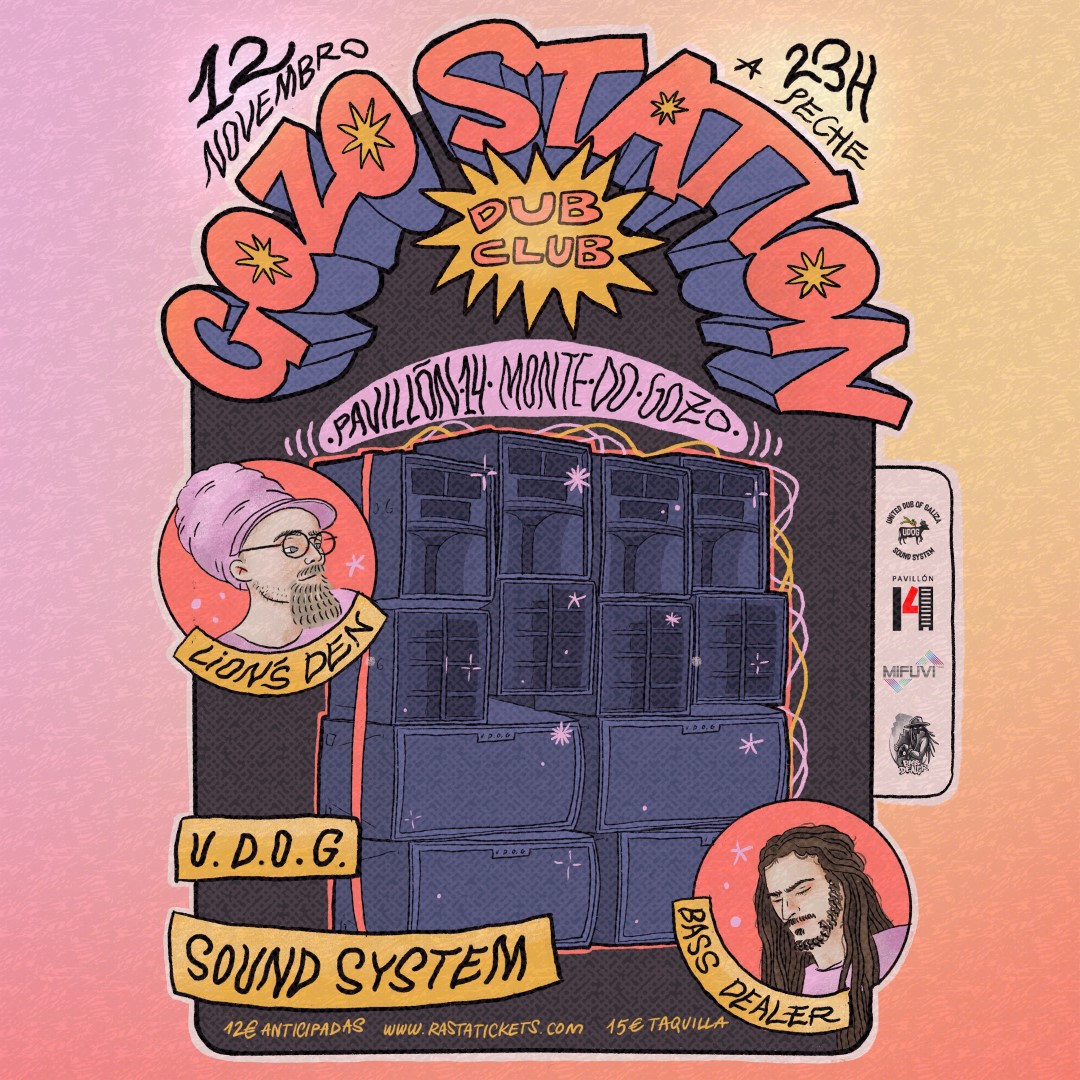 Gozo Station Dub Club
Lion's Den, directamente dende Berlín. Ras Lion virá cargado de sorpresas procedentes do seu selo discográfico, buscando conectar e transmitir os seus valores a xente. The lion wants to roar again in Spain!
Bass Dealer, directo dende A Coruña a repartir presión por toda Compostela. O noso dealer de confianza. Who wants more?
U.D.O.G. Sound System, heavy dub sound system.
Primeiras 50 entradas: 10€
Anticipadas: 12€
Taquilla:15€
www.rastatickets.com
Apertura de portas ás 23:00 h
Pavillón 14, Monte do Gozo, Compostela