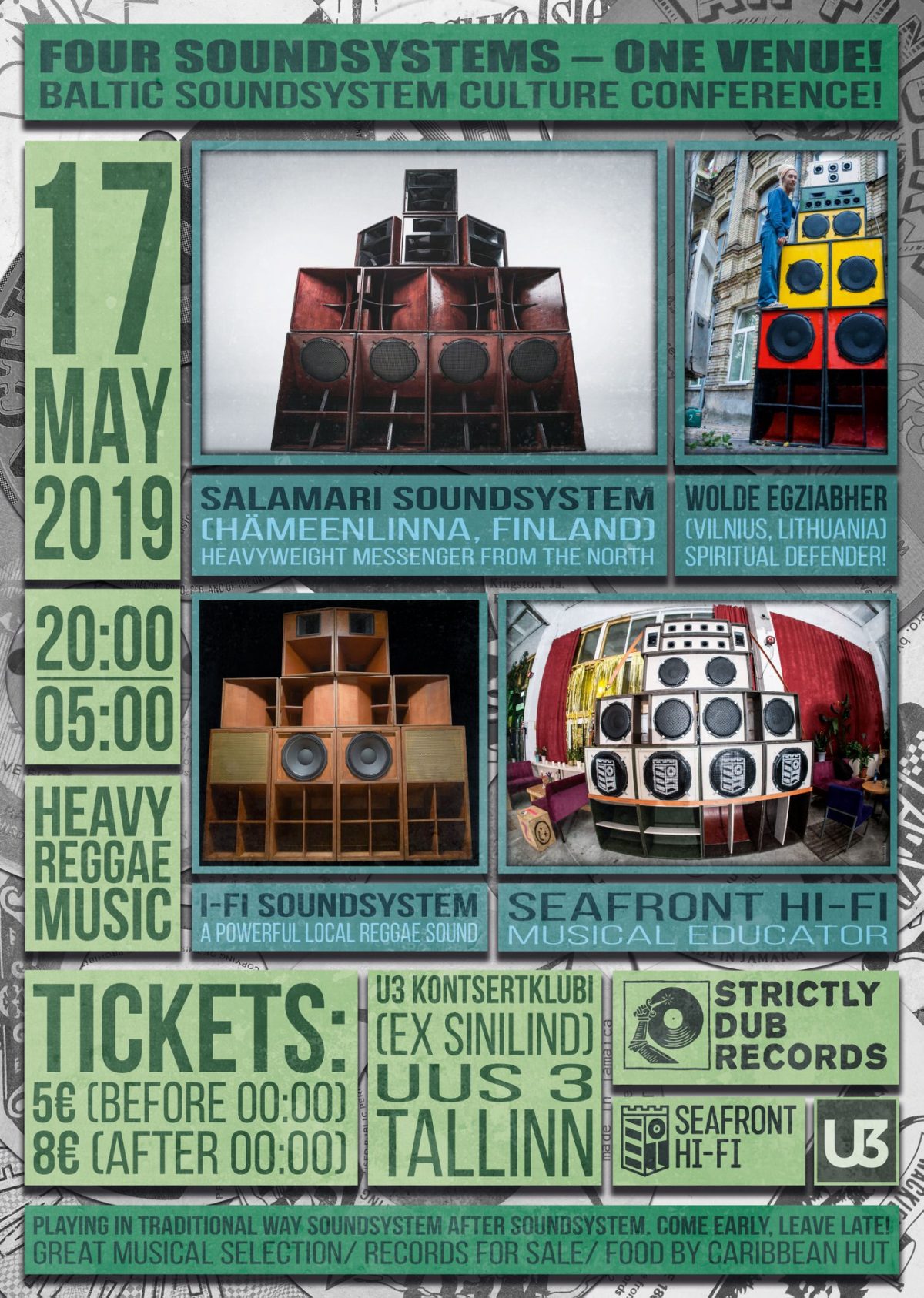 Four Soundsystems – One Venue!
Seafront Sound proudly presents
Four soundsystems – one venue!
A night of musical entertainment with four traditional hand-built soundsystems presenting reggae music the way it should be:
All the way from Vilnius, Lithuania the spiritual defender Wolde Egziabher; Heavyweight messenger from the north, Finland's Salamari Soundsystem; Powerful local I-Fi Soundsystem; And your musical educator Seafront Hi-Fi.
Whether you love reggae music or have no idea about it, this is a place to be. System after system, round after round and record after record – run come celebrate the culture of traditional soundsystems in a dance never happened before. As there is only one night for four sounds, strictly the best records will be put on a turntable to play them loud, with an emphasis on drum & bass – from the 60's and beyond.
To keep you strong throughout the night the one and only Caribbean Hut will be there to provide superb Jamaican food. Record stall will be provided by Seafront Sound – the Baltics' home of reggae vinyl.
Great music, proper venue and night full of culture - all tribes welcome!