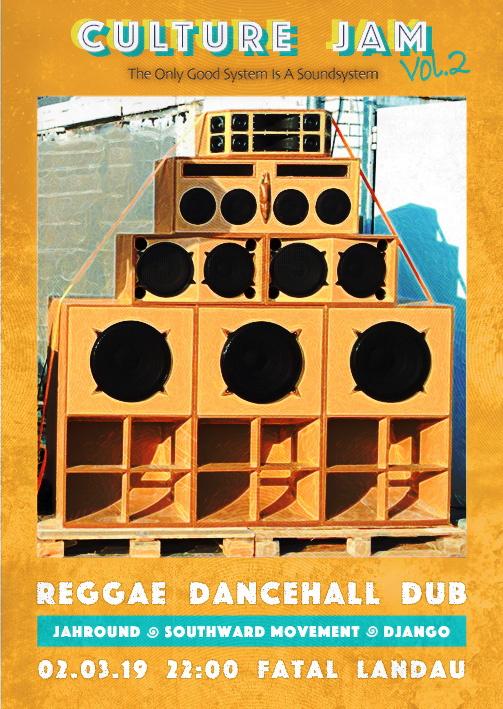 Session #1 war mit vollem vibe und voller Tanzfläche gesegnet.
One certain person once sang:"Strike the hammer while iron is hot":
Culture Jam Vol. 2 Sat 02.03.2019
Different Date — Same Location — Same Soundsystem — Same Vibe.
Hoping to see your smiling faces again!
Treibende Bässe, cooler Vibe und ein stück Jamaika bringen wir part 2 unserer neuen Partyreihe ins Fatal nach Landau!
Wichtig ist nicht woher du kommst, sondern, dass du Bock auf eine Mischung aus Reggae, Dancehall und Dub Music hast!
Für authentischen Sound, sorgt ein traditionelles "Jamaican Soundsystem"
Info
02/03/2019 22:00h
Jahround Soundsystem
Artist/s:
Jahround, Django (Peifen Sound), Southward Movement
Fatal Landau, Rheinland-Pfalz, Germany