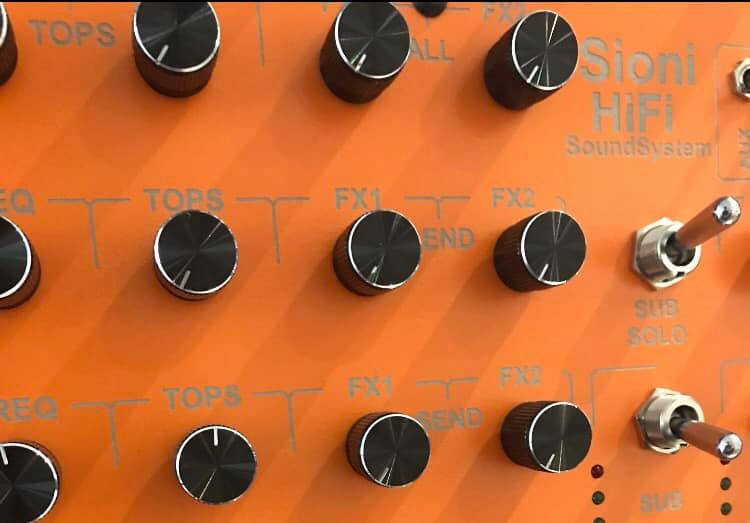 Sioni HiFi Soundsystem – Dubდღე Version 7 – 2 Scoop Bizness @Camora-Fabrika
This Saturday 9th of February - Camora - Fabrika
Sioni HiFi Soundsystem presents Dubდღე version 7
Roots /Reggae /Rub-A-Dub /Dub /Steppa and Dubstep Music in 2 Scoop Style setup.
We will bring 2 of our Deep Heavy SubBass speaker boxes and convert Camora to a "Likkle Dance" :)
We remember the times back in 2007-2008 Tbilisi Georgia - When group of likeminded bass heads started spinning Dubstep Music in the city.
This Saturday One hour of DEEP Dubstep will be performed in a Hand build Dub Soundsystem Style and Fashion by one of them!
Exclusive for this version of #Dubდღე , Sioni HiFi Soundsystem family and crew would love to re-present man like Sumo in his original Version,Heavy Bass Version.
Love and respect to Original heads!
From Sioni HiFi Soundsystem family ,Roots/Reggae/Rub-A-Dub /Dub & Steppa by Selector and Soundsystem operator Juno Q Beat.
Get your Skanking shoes on.
The only Good System is the Soundsystem
Info
09/02/2019 20:00h
Sioni HiFi Soundsystem
Artist/s:
Juno Q Beat,Sumo
Camora Fabrika Tbilisi, Egnate Ninoshvili Street, Tbilisi, Georgia
Presale