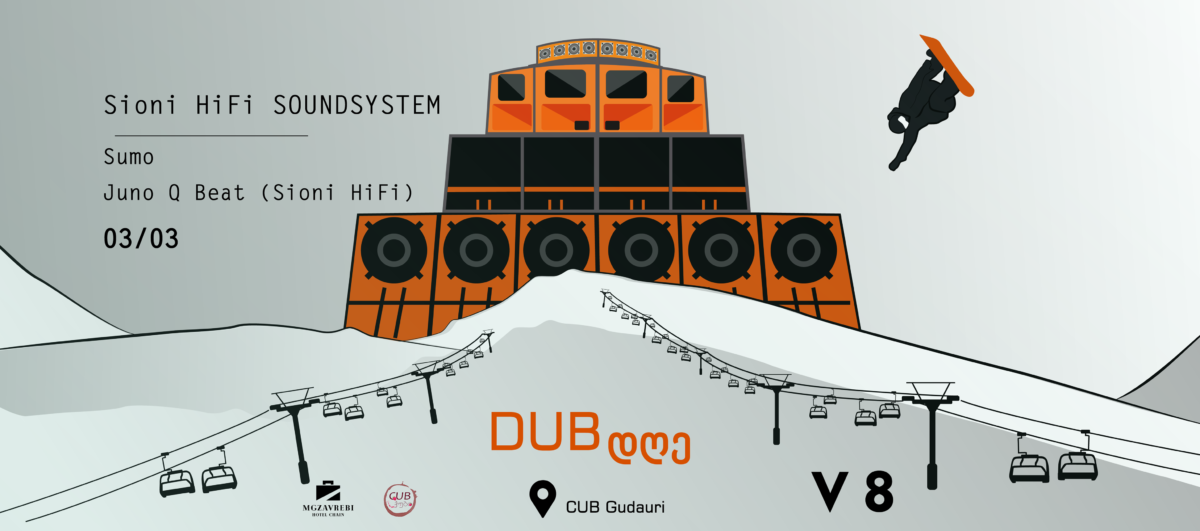 Dub დღე Version 8 at CUB Gudauri with Sioni HiFi SoundSystem-Juno Q Beat & Sumo
Date & Time:
03/03/2019, 13:00h
Type of session:
Session, Convention (2 or more soundsystems conference)
Powered by:
Artist/s:
Juno Q Beat,Sumo
Description:

‼️‼️‼️ This Sunday . ‼️‼️‼️ For the first time in Gudauri !
Dubდღე Version 08
??? 3 Scoops of Deep Heavy SubBass by The First hand build Dub Reggae Soundsystem in Georgia Sioni HiFi SoundSystem
BIG Mission for everyone involved,taking soundsystem up Up UP in the mountain.
We will do our best to represent Soundsystem style Skank on 3.2 K meter above sea level. In the unique place like CUB.
One hour DEEP Dubstep set will be performed by heavy man like Sumo
https://www.mixcloud.com/shotikotsverava/sumo-dubstep-reggae-dub-vol1/
Roots/Reggae/RubADub/Dub/Steppa by Selector and Soundsystem operator Juno Q Beat
https://soundcloud.com/juno_q_beat
www.sionihifi.ge
Location:
CUB Gudauri, Gudauri, Georgia