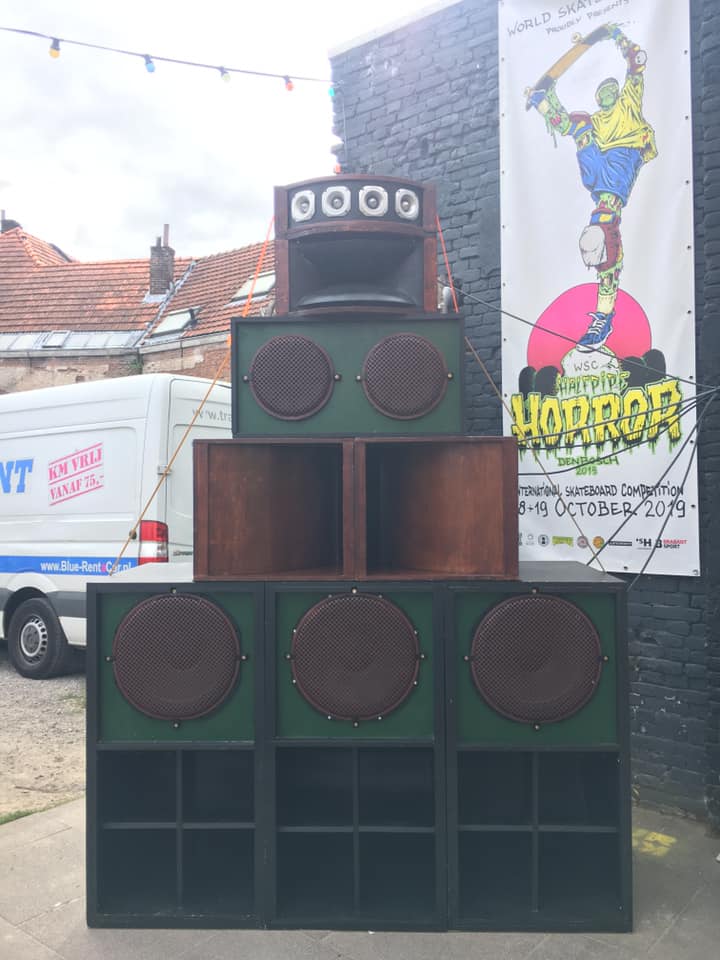 Guiding Ark started around five years ago with a weekly, vinyl only, radioshow at Radio Banzai in Den Bosch. Focussing on a bride spectrum of reggae with a conscious message, often described as true roots & culture. The radio show ran for five years and we often invited a lot of special guests from all over the land to nice up the place. After playing on several soundsystems in the Netherlands and Belgium the time was right to stop the radioshow and start building our own soundsystem:
Guiding Ark Soundsystem.
We feel that the soundsystem, the venue and the decoration of the venue is an important thing to reach true upliftment in a session. Only when these things are in complete balance, we can unite as one. So please feel welcome and come with a positive mind to our sessions and of course with love.