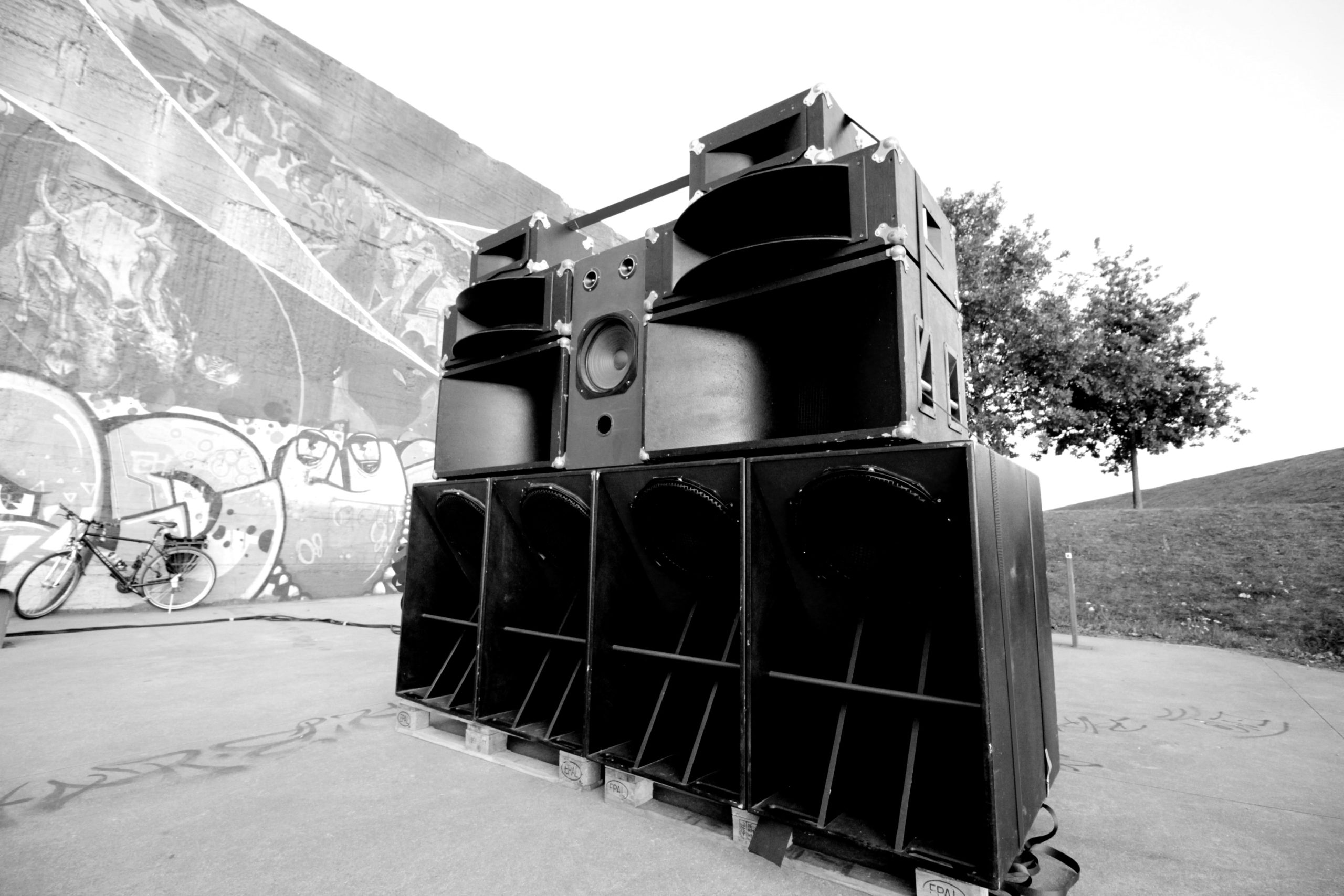 Since 2017 RISE UP HI-FI organizes soundsystem sessions in Duisburg, Germany.
In summer 2019 we build up our own 4-Scoop Stack.
Our selections combine a variety of different stylez: from Roots, Rub-a-Dub, Dub, Steppers, Dubstep and some own productions.
We want that people to feel the heartical music and not just hear it.
All tribes welcome but we say no to sexism, racism and homophobia!