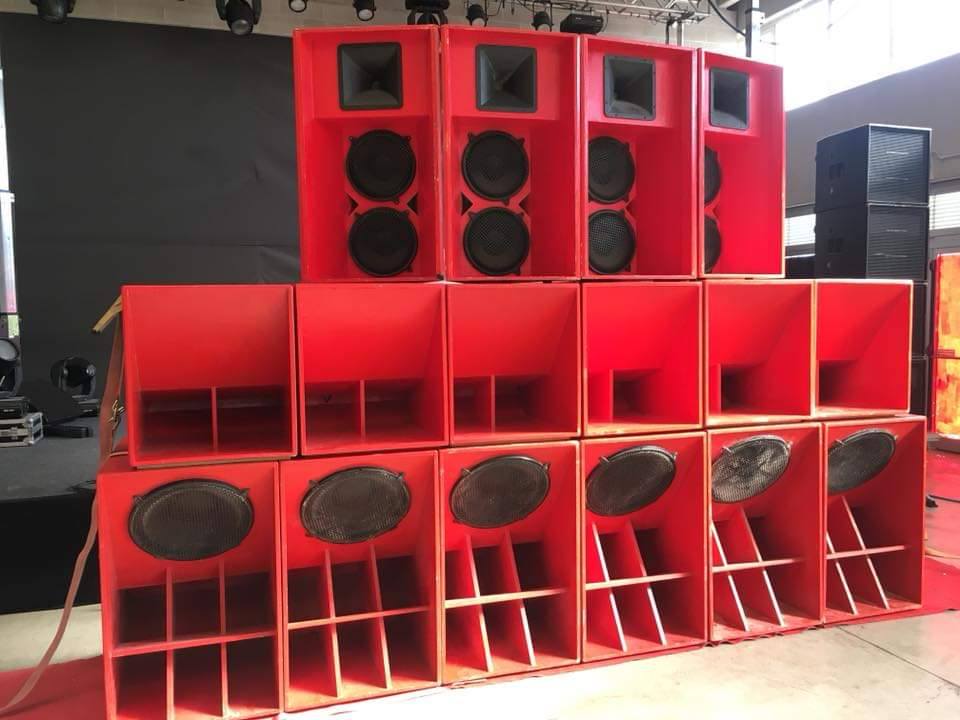 Warrior Charge Soundsystem
WARRIOR CHARGE IS A DUB SOUNDSYSTEM WITH ROOTS IN THE PUNK/LIBERTARIAN & D.I.Y. COMMUNITIES.
ITS AIM IS TO SPREAD OUT A POSITIVE AND REBELLIOUS MESSAGE, COOPERATE WITH OTHER SOUNDS, MUSICIANS AND PEOPLE TO MAKE THIS WORLD A LITTLE BETTER THAN THIS BAD SHIT WE'RE TRAPPED INTO. WARRIOR CHARGE PLAYS FOR PASSION NOT FASHION AND YOU CAN HEAR ITS RED BOXES AT ALTERNATIVE PLACES, SQUATTED CENTERS, NICE CLUBS AND MAYBE AT THE DANCE YOU AND YOUR FRIENDS CAN ORGANIZE WITH US(LETS WRITE THEN!!!).
SINCE DO IT YOURSELF IS OUR "ROOTS AND CULTURE", THE SOUNDSYSTEM IS SELF BUILT WITH THE PURPOSE TO GIVE JUSTICE TO THE HEAVY RYTHMS OF DUB MUSIC.
WE PLAYED HUNDRED OF DANCES, IN OUR HOMELAND FRIULI, ITALY AND AROUND EUROPE, ORGANIZED PARTIES AND FESTIVALS AND AT THE END OF 2019 THE LABEL "WARRIOR CHARGE RECORDS" WAS BORN, WITH THREE RELEASES SO FAR.