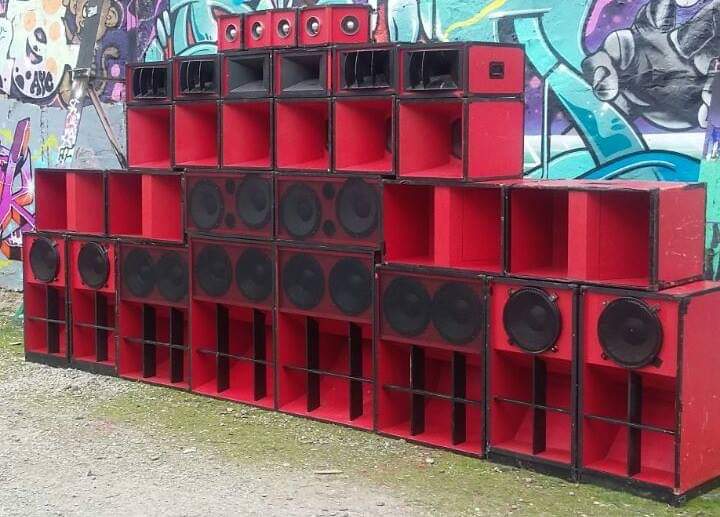 Early Sessions were run inna Reggae & Dancehall Style, while Dub&Steppas became more and more important. Since 2008 they bring strictly Roots Reggae, Rockers, Dub and Steppas Selections, Indignation style!
Roots Plague run nice outdoor sessions and set up heavy indoor-events. They have created party-projects like 15inch-corner, Soundsystem convention, Musical Kingdom, Basstelstunde, Dub Stories and the mighty Big Rig Festival.
In 2008 the Roots Plague crew founded the legendary Dub Camp Area at Reggae Jam, Germany's no.1 voted Reggae Festival. The Dub Camp has been there since and will be evermore. In this special
time and place they invite friends from other Soundsystems and Bands to play over the "Red Wall"
and enjoy four days of Reggae, Dub and Niceness!