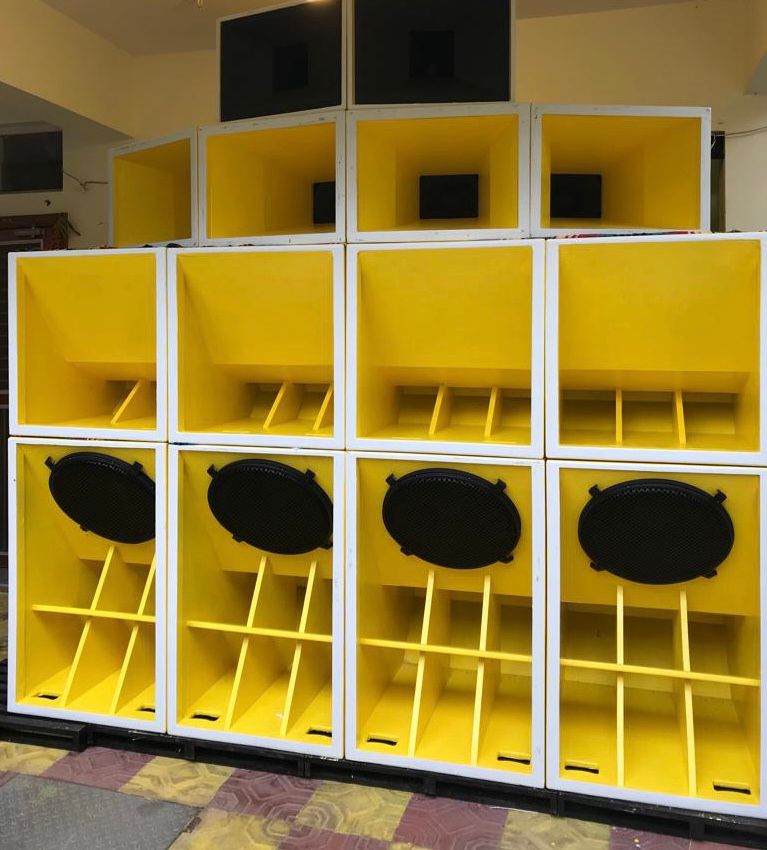 Bass music saw sporadic setting the stage up for Jamaican influenced music in India when Dakta Dub returned to his hometown Hyderabad and planted seeds for the future music & culture movement called Hyderabad Underground Movement
Monkey sound system is custom hand-built by Mr Taus as per the personal taste of Dakta Dub. Among all the speaker boxes, the sub-bass boxes tend to be the weapon of a sound system. As the monkey sound system chooses, Hog scoop is the weapon of choice.
Launched on November 19 2021 on the auspicious day of Karthika Pournami - Lunar full moon day.