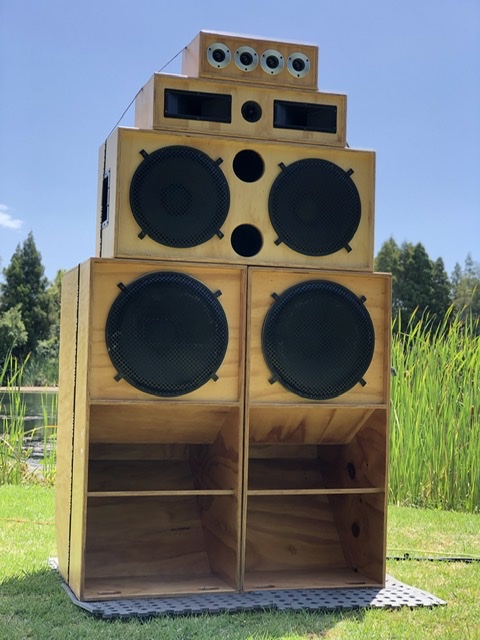 Majestic Roots Sound System was built by Mikey, a stalwart of the reggae scene in Aotearoa (New Zealand). Mikey has a long history of playing roots, dub and reggae to audiences in New Zealand and internationally, including five years on 95bFM in Auckland as part of Downbeat Sound and five years in Ireland and the U.K.
After collecting and playing reggae for over twenty years, the inspiration to build a set came to fruition in 2016, inspired by local and international sound systems and the desire to play and present reggae music in a traditional form.
Majestic Roots Sound System was completely handmade by Mikey over the course of two years and will continue grow over time. In 2019, Stix from Rise & Shine Rockers joined Majestic to bring even more roots, rub a dub reggae niceness.