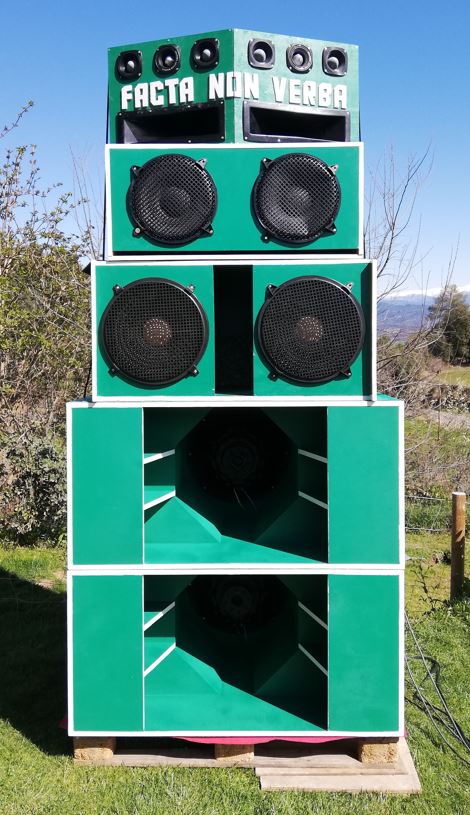 We are Migats Sound System, a young and selfmanaged collective with 6 members who loves playing reggae/dub inna traditional style in our sesions...
only one turntable, the deejay and the siren.
Keeping traditions, we build our little sound with our hands and painted with colours of our homegrown town to preserve our roots.
The motto on the top boxes, "Facta non verba" means: "Facts, not words".
Also, we got the side B of the sound... so we play other electronic genres too.
If you are in bcn area... come and see us!
Vinyl lovers and collectors.
Words, sound and power from Cerdanyola to world.
Nuff respect to all
08290
Migats Sound System, all reggae styles.
Social media:
@migatssoundsystem IG
migatssoundsystem@gmail.com