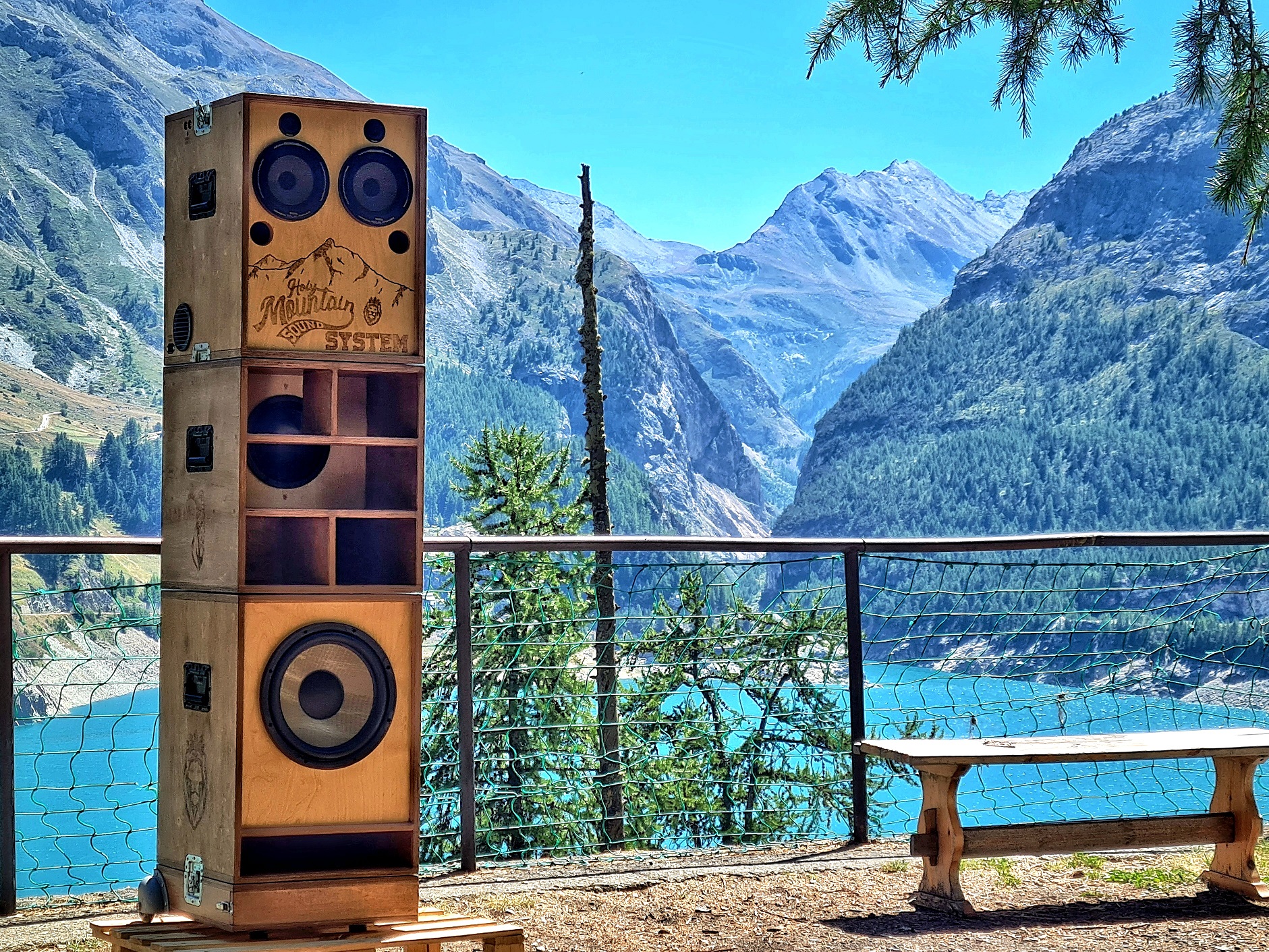 "Mini" Sound System 12V portable and modular handcrafted in late 2019, put in production in early 2020 first in 3 ways.
Its evolution is born in July 2022 to pass in 4 ways mode with the addition of a Kick section between the Sub and the Medium-High.
Since then, the sound system has been touring the bars in the resorts of the Alps where I come from.