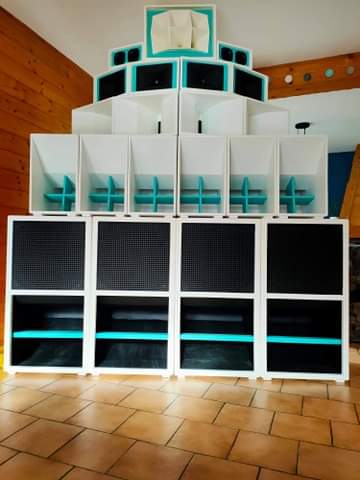 Reverse Side aka riva-hifi
Born in 1999 straight from the mountains, the first name was "riverside", because the studio was just near a small river in a hidden forest.
At the beginning it was a dub band who played on scenes and studio but its became a sound system in 2000 and the name was Riva hifi...
After some years to play and organise sessions we created the label "Reverse side" in 2009.
We promote and spread reggae and dub music till now, lot of dubplates and home made riddims...