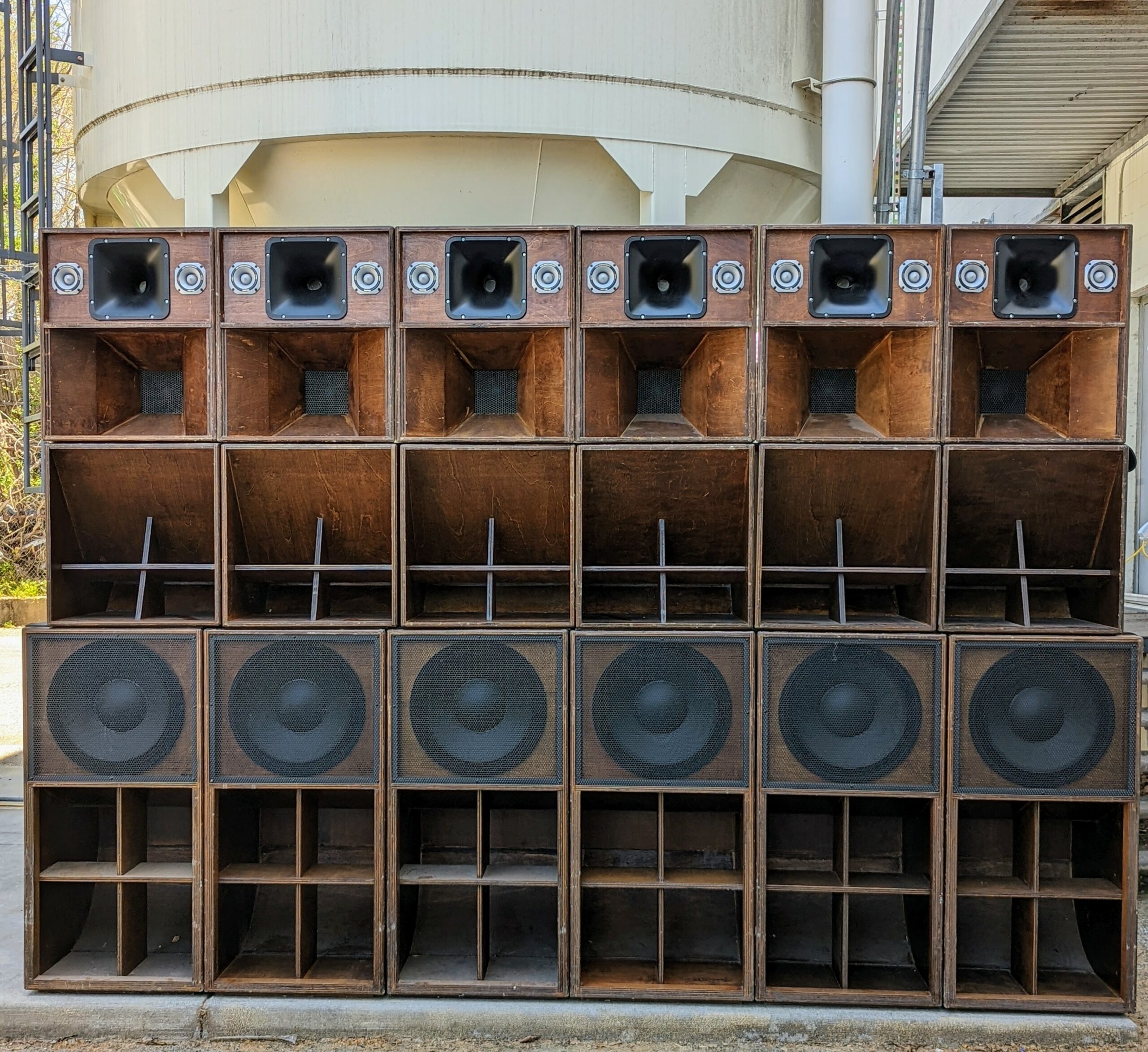 Grand Ancestor Sound System – The Presidential Sound
In the hand-crafted fashion of the analog days, Grand Ancestor has assembled the only high-fidelity sound system of its kind for the modern listeners of Washington, D.C. Grand Ancestor is inspired by the community-centric traditions of the early-Jamaican and British sound system scenes, later influenced by the underground hip-hop and electronic cultures that captured the globe in the years to follow. Grand Ancestor Sound System is a wooden, custom-built, high-fidelity, mobile, 18-cabinet sound station with enough power for a ranger (50K watt capacity). Rooted and grounded in the District, Grand Ancestor Sound System aka The Presidential Sound, is an active medium for the growth and diversity of the local underground music scene with its own events focused on the promotion of Roots, Dub, Steppas, Digikal, Dubbstep, and beyond.
Grand Ancestor Sound System brings a uniquely visceral sound element to our nation's capital. Constructed, stained, and tuned with love, Grand Ancestor Sound System was built for those passionate about sound and the music they love. The System was designed to help fill the audio void for D.C.'s growing underground music culture as well as promote sound system culture in their hometown of Washington, D.C. aka Babylon HQ.
INFO
since 2016
Washington D.C., DC, USA
Jason Berto (owner & founder), Brady Rall, Anthony Frank, Scott Bentley